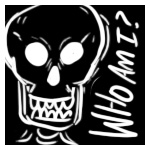 Name: Brad Gunn
Birthday: October 6, 1989
Nationality: Canadian
Hometown: Black River, ON
Personality/About: Brad Gunn is Miriam's (somewhat reckless) boyfriend. He likes hunting, fishing, and riding around on his ATV or dirt bike. He also likes Miriam and cares about her deeply. He's a country boy who is trying to have a good time. Caution: might knock over your mailbox because he wasn't paying attention.