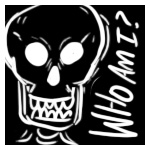 Name: Smith Morris
Birthday: August 7, 1982
Nationality: Canadian
Hometown: Black River, ON
Relationship Status: Married to the job.
Personality/About: Constable Morris is one of Black River Police Service's newest and brightest recruits. After completing a criminology degree, training with the OPP, and serving in Northern Ontario, Cst. Morris decided to return to his home town in hopes of reforming the BRPS. He's an incredibly ambitious young cop who often clashes with the more relaxed upper management of the BRPS. Smith is all business… but with one notable exception. As a result of his workaholic nature and serious personality, Smith's personal life tends to suffer and he is desperately single (but he doesn't quite realize it).